Mixed sexfight – man vs woman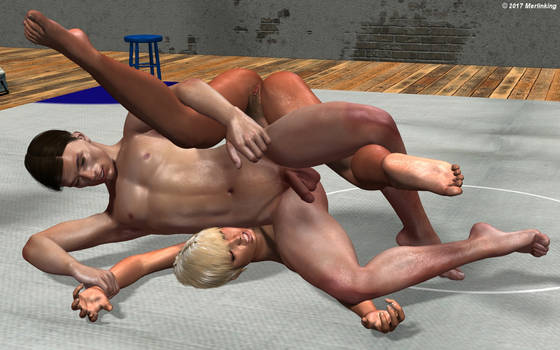 A mixed sexfight for many heterosexuals certainly is just the most obvious. A man and a woman wrestle naked against each other and sexual attacks are allowed. However, from a sporty point of view this pairing leads to a problem: Men and women are sexually different knitted, and this has a significant effect on the mixed sexfight. While women can delay the orgasm for a long time, men are physically and sometimes psychologically programmed to reach an orgasm quickly.
Since an orgasm brings a defeat during sex wrestling, the man has a disadvantage. If a man wrestles sexually against a woman of equal physical strength, the woman will usually have the better cards and will defeat her male opponent and force him to cum. But most men are stronger than women and can build up more muscles. So a balance is already created. If a sexual wrestler is also trained in discipline in combat, the chances for a balanced match are not bad anymore. While the wrestler may only be skillful and technically superior he can physically dominate his girl opponent and keep her from attacking his penis. If she makes it, it can be over quickly and the fight ends with an orgasm for the male wrestler.
But the ejaculation should be the indie for orgasm. Men can learn to hold back their ejaculation by training their pelvic floor muscles. This can give male wrestlers another advantage over women. It is therefore possible to have a hot and equal sex fight with the opposite sex.