Brave Browser tutorial
Here is a short tutorial how to support this and other websites or YouTube- and Twitch-Channels by using the Brave Browser!
1. set up Brave
Download Brave and install it!
Brave is a browser that improves the security and the access time of websites by blocking ads, trackers and scripts. On mobile devices that results in a cost reducing because of data volume and battery runtime. However, for rewarding content creators, the desktop version is required so far.
There is fundamentally no longer a reason to stay using Google Chrome. Brave serves an adblocker, offers a easy optional access to the ToR network to beware absolute privacy and finally contains the BAT system.
2. activate brave rewards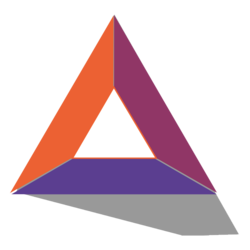 Brave Rewards can be activated after installation. Then wallet will be created in which basic attention tokens can be hold to contribute them to websites. Basic attention tokens are ERC20 tokens on the Ethereum Blockchain, wich find use in the ecosystem of brave. By using the brave rewards system, they can be given to websites automatically.
Once per month a specific amount of BAT will be taken from you Brave-Wallet to give it to the Creators. This amount results from the attention the browser detects while you use it to browse the web. These payments are anonymous and cannot be seen by anyone else. No data leaves the Browser. The software does these payments completely automatically.
You are also able to send singe or recurring Tips to websites with an amount of 1, 5 or 10 BAT.
3. claim basic attention token
To get a few BAT you can claim them from time to time without any costs. You just have to proof that you are human by solving a task. If users can claim BAT depends on the supply of unclaimed tokens. That means that it will become less common to claim new tokens until all tokens are claimed by users.
During the creation of Basic Attention Token 1,5 billion BAT were created on the Ethereum Blockchain for the ecosystem. One billion was sold to Investors of the Project while the remaining half billion is intended for these free claims. They will flow into the users browser wallets slowly until all tokens are in circulation.
Since Brave Ads are available on the browser, instead of the blocked ads there will be displayed braves own ads. The advertisers will pay for that in the BAT currency. A part of this will go to the user itself which allowed the ads in his browser. That will be a option for the users to get tokens further for free to support creators. Even after all 1,5 billion BAT are in circulation.
If you want to give more money to creators, of course it is also possible to buy BAT.